How to route networked folders based on author ID within Philips SE Pro Transcribe/Dictate v7
WALKTHROUGH GUIDE #367
This 'How to' guide will walk you through the process of route networked folders based on author ID within the Philips SpeechExec Version 7. Illustrated screen shots have been included for your convenience.
Step 1: Go to [Settings] > [General Settings]. Or just press Control +6.


Step2: Once you have opened the General Settings panel, look at the topics on the left hand and choose [Rules]> [Author profiles]. To your right, you will see a list of authors. Towards the bottom of the panel you will see a button that says Modify. Click this button to modify an author's network routing.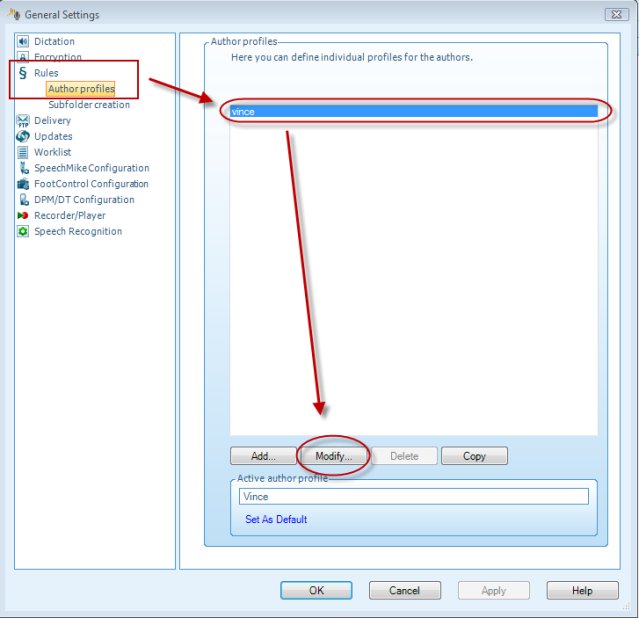 Step 3: This will bring up the 'Modify Author Profile' panel. Choose the section under the Author name, called 'Destination Folder'. Click the box 'Use destination folder. Then browse to the network location you wish all the author's files to go to.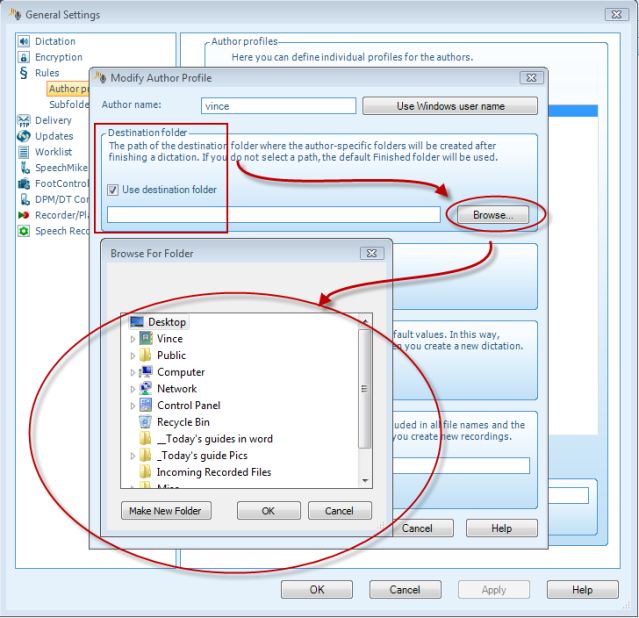 Step 4: Click OK when you are finished.