How to manually change dictation states within Philips SE Pro Transcribe/Dictate v7
WALKTHROUGH GUIDE #359
This 'How to' guide will walk you through the process of how to manually change dictation state within the Philips SpeechExec Version 7. Illustrated screen shots have been included for your convenience.
Step 1: Select the file you wish to alter. Go to the menu heading [Edit] then down to [Change dictation state]. You can also right click on the file to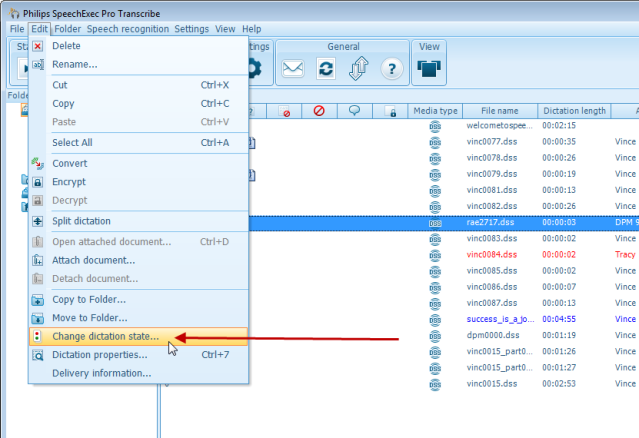 Step 2: In the 'Change Dictation State' panel you can alter the state of the file by selecting a state of pending, suspended or finished. You also have the option of to set the dictation position to the beginning of the file when opening it. Click OK and you have changed the state of the file.