How to import files within in Philips SE Pro Transcribe/Dictate v7
WALKTHROUGH GUIDE #366
This 'How to' guide will walk you through the process of how import files within the Philips SpeechExec Version 7. Illustrated screen shots have been included for your convenience.
Step 1: Go to [File] > [Import]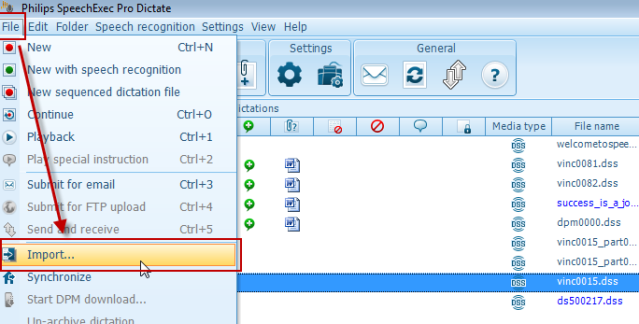 Step 2: The Import panel will appear. SelectAdd new files to import… then browse to the files you wish to import.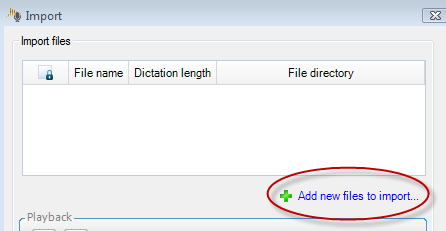 Step 3: Choose whether you want to play or transcribe the file.

Step 4: Choose options such as which folder in SpeechExec you want the file to be imported to; what state you want the file to be in; and whether to delete the file from the source of the import.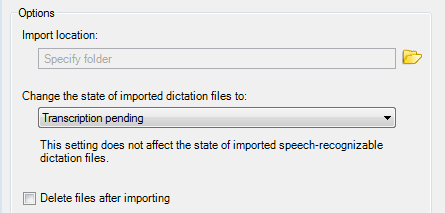 Click [OK] to complete the import.