How to configure the displayed properties of dictation layout within Philips SE Pro Transcribe/Dictate v7
WALKTHROUGH GUIDE #390
This 'How to' guide will walk you through the process of how to configure the displayed properties of dictation layout within the Philips SpeechExec Version 7. Illustrated screen shots have been included for your convenience.
Step 1: Connect your DPM and open the SE Pro software. Go to [Settings] > [General Settings]. Or just press Control +6.

Step2: Once you have opened the General Settings panel, look at the topics on the left hand and choose [Worklist]> [Layout]. Look over to the right of the panel and you will see 3 tabs. The first tab is Dictation properties. If you look down to the bottom of this panel you will see a blue link that says 'Change'. Click on this link.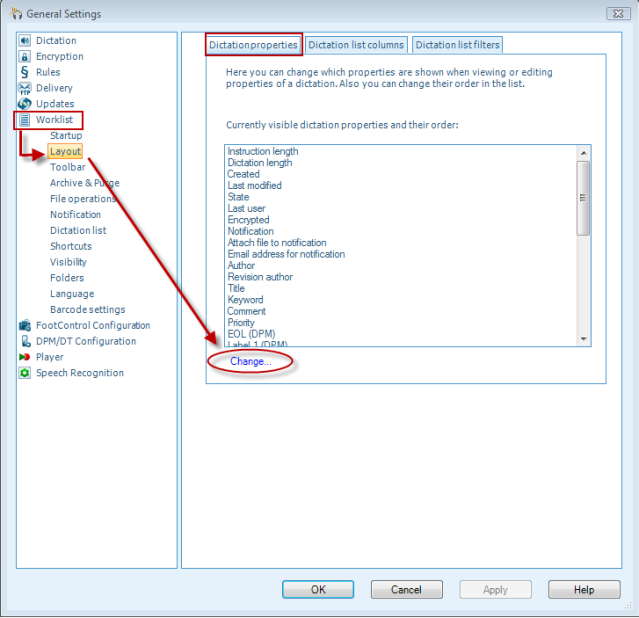 Step 3: This will bring up the Select Visible Properties panel. Here you can change which properties are shown when viewing or editing properties of a dictation. Also you can change their order in the list. Click Ok when you are done. To make properties visible, check the box beside the name. To make them not visible, uncheck the box. To change the order, select the property and then click the button 'Up' or 'Down'.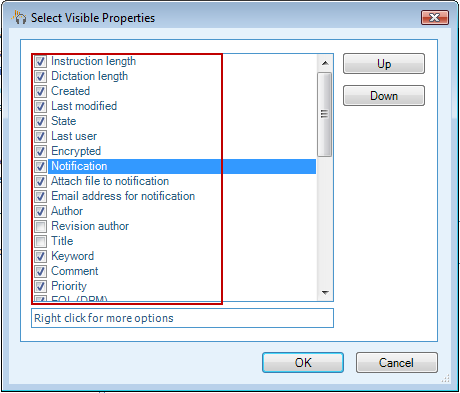 Note: To change the order of columns visible in the layout, do the same thing in the second tab. Click OK when you are done.