This can happen due to the way the user uses the program with 'use templates' selected. With 'use templates' selected, the word processor will open a blank rtf document. If this document is not closed then it will be kept open in the typist's temp folder (t_temp) and so will the copy of the associated dictation file and xml file. You get the message because SpeechExec tries to place another copy of the selected dictation (suspended state) into thet_temp folder…this is not allowed by SpeechExec. Simply delete all files and folders inside of thet_temp folder as indicated below.
Step 1 Open the DPM Settings
1. In the Windows taskbar, click onStart, type%temp% and press enter in the search bar as illustrated below.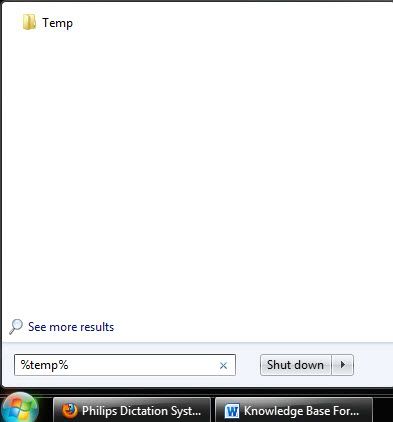 2. Navigate to subfolderspeechexect_temp and delete all files insidet_temp as illustrated below.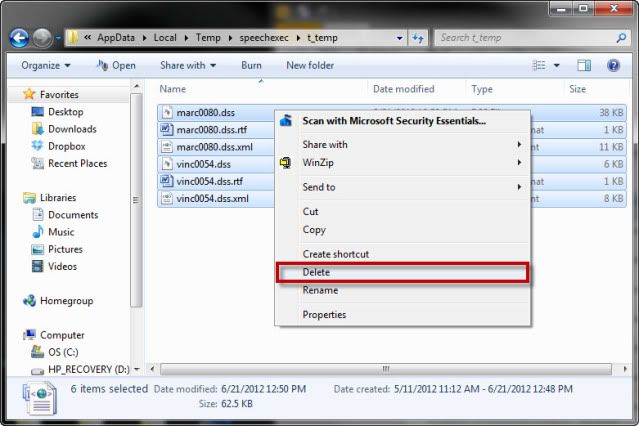 Congratulations! You are done! Now you should be able to suspend any dictation and open it at will without errors. Kick the tires and give it a spin!
Verification Source: In-house testing
Test Date: 07-23-12