STEP 1: Add New User to Active Directory Security Group
1. On your domain server, Open Active Directory by going to [Start] > [Run] type 'dsa.msc' then press [OK] to open Active Directory Users & Computers.
2. Select the Organization Unit containing your SpeechExec Enterprise Security Groups.
3. [Right-click] on the appropriate security group and select [Properties].
4. Select the [Members] tab then [Add] to add the new user to the group.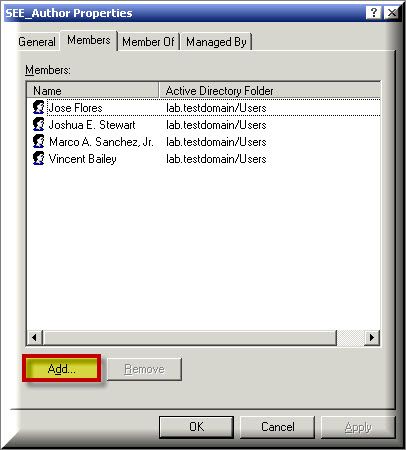 Note: Authors will be added to the SEE Author group & Typists will be added to the SEE Typist group.
STEP 2: Import New License
You'll need to import the new license into the Philips SpeechExec Enterprise Manager console to accommodate the new user. If you have a sufficient amount of licenses available, skip this step.
1. Open the Philips SpeechExec Enterprise Manager then select [License Administration].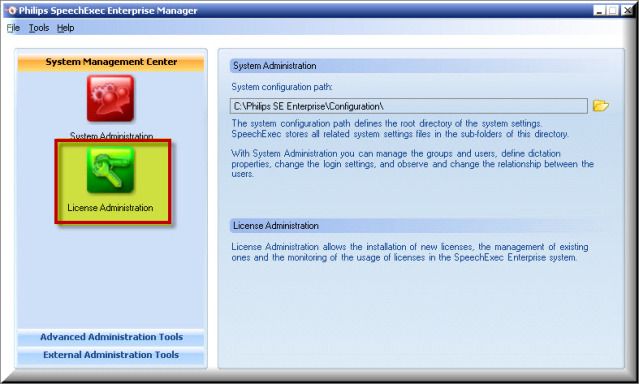 2. The License Manager will open, select [License] > [Import License File].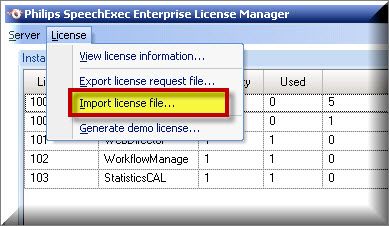 3. A Browse window will open, locate the new license file (.seelic) then select [Open] to import your new SpeechExec Enterprise license.
4. Select [Server] > [Exit] to save your changes and return to the Enterprise Manager console.
STEP 3: Add user to Enterprise Group
1. Open the Philips SpeechExec Enterprise Manager then select [System Administration].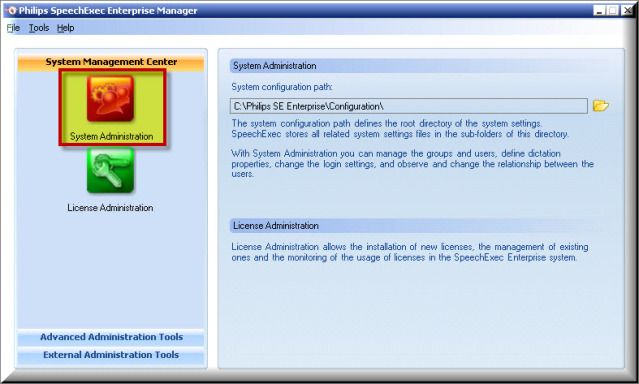 2. The System Configuration Center will open, under the Groups section, select your master group. Once your group has been select, select [Create User] > [Create New Users from AD groups].
3. You will be prompted to specify the role for the new user. Make your selection then press [OK].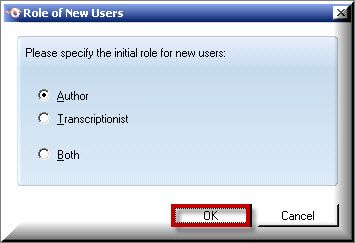 4. The Create new users from AD groups dialog window will appear. Select your new user, then [Create Users].
5. You have now added a new user to the mix. The new user will inherit all group settings previously made.
IMPORTANT: If the suggested resolution above did not resolve your issue, please contact your Dealer (where you purchased the product from) for support.
If you do not have a dealer, let us be your partner. We offer affordable, annual support & maintenance packages to ensure you get the help you need. To learn more about how eDist can help you improve financial performance, raise the quality of care and increase customer satisfaction.
CLICK HERE for complete details about our available services.
Verification Source: In-house testing
Test Date: 9.4.12