How Do I Get My Dictations?
The Olympus® DSS Player Pro Release 5 Transcription Module has the ability to automatically receive dictations from your email application. In order to make this happen, there are several steps required. Make sure that you have completed the following:
1. Email Profile: Go to Tools > Options > E-mail/FTP > E-mail.  Add an email profile and set as default.
2. Send/Receive: Go to Tools > Options > E-mail/FTP > Send/Receive.  Be sure to make the appropriate selections for sending and receiving dictations.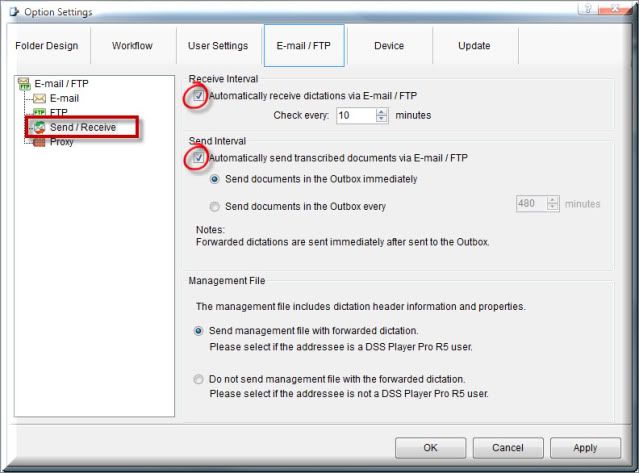 3. Receiving Dictation: Go to Tools > Options > Workflow > Receive.  I know that this seems a bit repetitive but it's needed to tell the system which type of files to scan your email application for.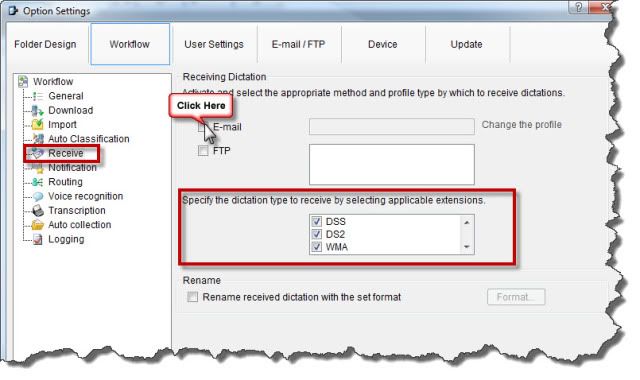 With these settings, the Olympus DSS Player Pro R5 Transcription Module will scan your email application and automatically import audio files for transcription.
Verification Source: In-house testing