That's a great question. Under most circumstances, you would install either the Dictation Module or the Transcription Module on a workstation, however; in some situations, it is necessary to have both modules on the same computer. The guide below will walk you through the steps needed to install both modules on the same computer. Illustrated Screen shots have been included for your convenience.
The instructions are designed, assuming that you have at least one of the modules installed on a Windows Vista or Windows 7 computer.
STEP 1: Modify & Install ODMS R6
1. On your Start Menu, go to [Computer].
2. Your Computer Information will appear, select [Uninstall or Change a Program] from the file menu.
3. Locate the Olympus DSS Player Pro software then select [Change].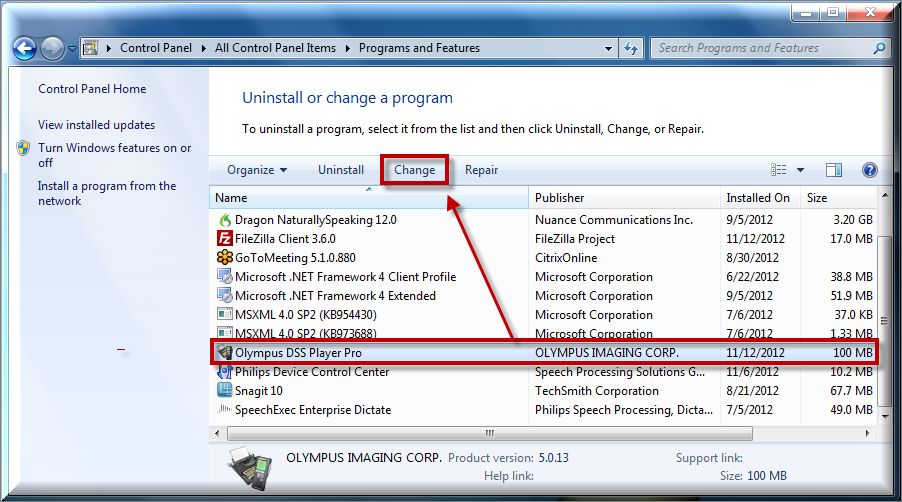 4. You will be presented with the InstallShield Wizard for Olympus DSS Player Pro, select [Next] to continue.
5. Under the Program Maintenance window, select [Modify].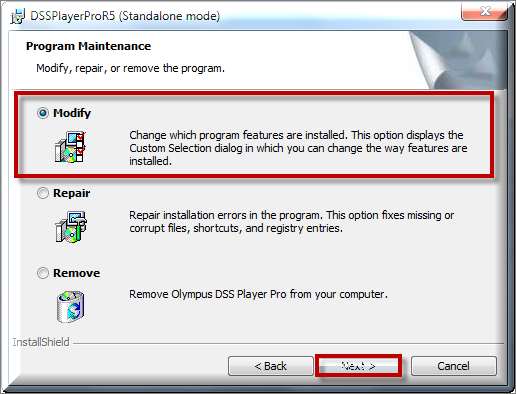 6. [Accept] the terms of the License Agreement then [Next] to continue.
7. You will be required to enter your customer information as well as a serial number. Enter the serial number for the module you are trying to install, then [Next].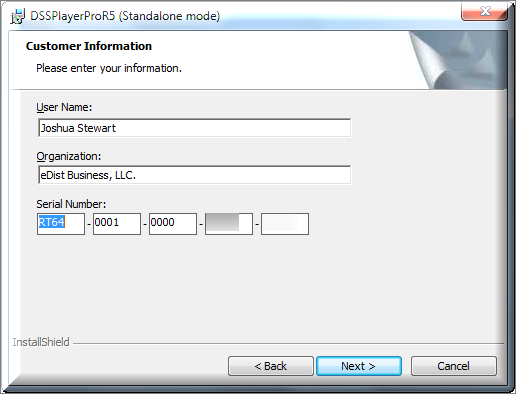 8. A dialog window will appear confirming the license ID and module to be installed. Select [Yes] to continue.

9. Choose the destination folder then [Next].
10. Select [Individual User Settings] then [Next].
11. You will be presented with a summary of your selections, select [Install].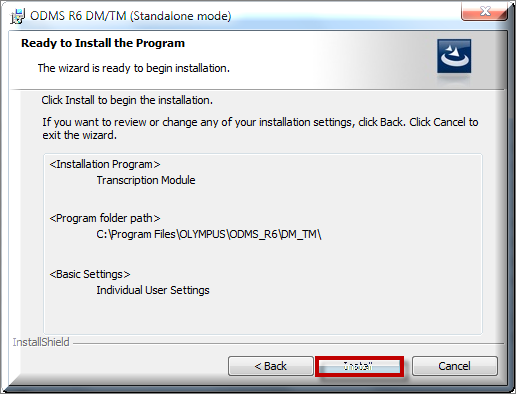 12. The module of choice will installed, select [Finish].
Congratulations, you're done!
IMPORTANT: If the suggested resolution above did not resolve your issue, please contact your Dealer (where you purchased the product from) for support.
If you do not have a dealer, let us be your partner. We offer affordable, annual support & maintenance packages to ensure you get the help you need. To learn more about how eDist can help you improve financial performance, raise the quality of care and increase customer satisfaction.
CLICK HERE for complete details about our available services.
Verification Source: In-House Testing
Test Date: 11.20.12