Sometimes when you connect your digital voice recorder, it will not show up in your dictation software—and it may also not be seen as a removable drive under the computer drives section of Windows. This can be caused because Windows 7 has a Power Option called USB Selective Suspend, which allows the computer to selectively suspend the power to USB ports. This means that Windows can shut down/turn off USB ports to save power. This can interfere when you connect a recorder to download you dictations. To disable this feature, please follow the instructions below:
NOTE: You must be logged in as the Administrator for this solution to work!
Disabling USB Selective Suspend
1. Go to the 'Start' button on your computer and open the Control Panel.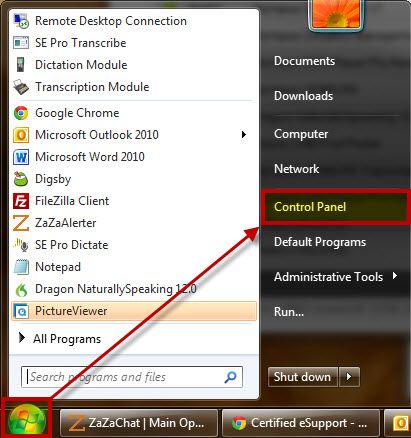 2. Once the Control Panel window opens, select the "Power Options."
3. In the 'Select a power plan' window, select "Change plan settings."
4. In the 'Change settings for the plan' window, select "Change advanced power settings."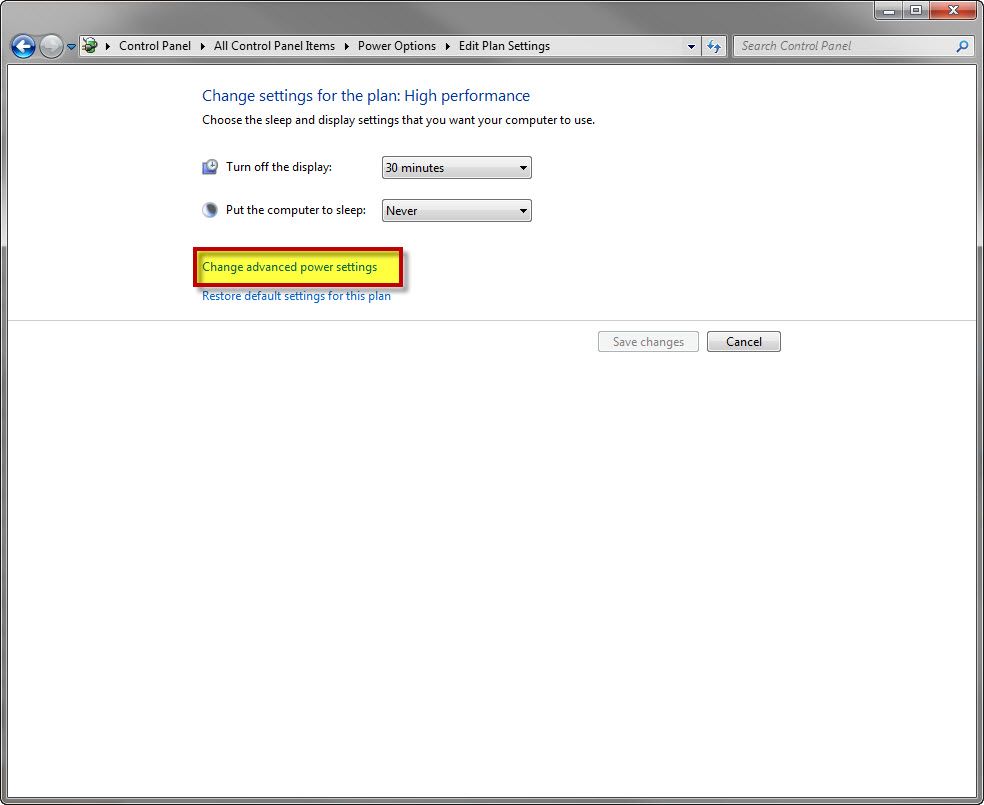 5. Once the 'Power Options' window opens, expand and disable the "USB selective suspend setting," as illustrated below.
Congratulations! You are done! Kick the tires and give it a spin!
IMPORTANT: If the suggested resolution above did not resolve your issue, please contact your Dealer (where you purchased the product from) for support.
If you do not have a dealer, let us be your partner. We offer affordable, annual support & maintenance packages to ensure you get the help you need.
CLICK HERE for complete details about our available services.
Verification Source: In house testing
Test Date: 12-11-12