Desktop Experience is required for a few of the Philips SpeechExec Enterprise modules. The guide below will walk you through enabling Desktop Experience on a Windows 2008 R2 Server. Illustrated images have been included for your convenience.
1. Click [Start] and select Server Manager
2. When the Server Manager window appears, go to the left pane and select [Features].
3. On the right, click the [Add Features] link.
4. Check the [Desktop Experience] checkbox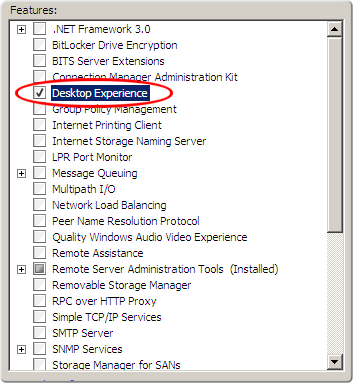 5. Click [Next].
6. Click [Install].
7. When the installation is complete, Windows will notify you that you must restart your server to complete the process.
Congratulations, you're done!
Verification Source: Tech-recipes.com and Inhouse testing
Test Date: 5.23.12