The Developer Tab is not displayed by default. The tab is very handy for creating and manageing macros, XML command, ActiveX controls and more. It's most commonly used by advanced Microsoft Users.
To display the Developer Tab, go to File > Options.


Select the [Customize Ribbon] button. Place a check mark in the Developer box on the right, then select [OK].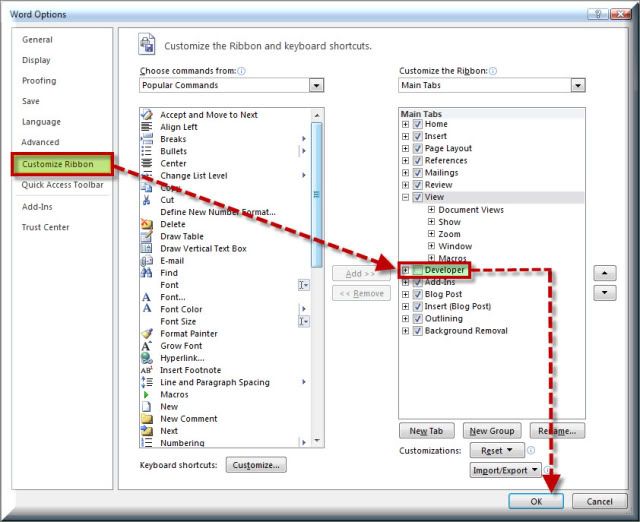 You should now see the Developer Tab on your Ribbon.



Verification Source: In-house testing