This how to guide will walk you through the process of increasing the disk space reserved for playback within Dragon NaturallySpeaking V11. DNS V11 allows user to adjust the amount of disk cache space set aside for any overflow from your computer's memory (RAM) of your actual dictation. Increase the amount of disk space if you want to save more dictation data. If you do not want to keep any dictation (to conserve disk space) set the amount to 0 MB. Screen shots have been included for your convenience.
STEP 1: On the DragonBar, go to [Tools] > [Options]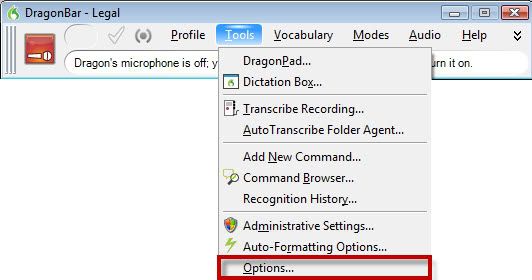 STEP 2: Once the Options dialog box opens, select the [Data] tab.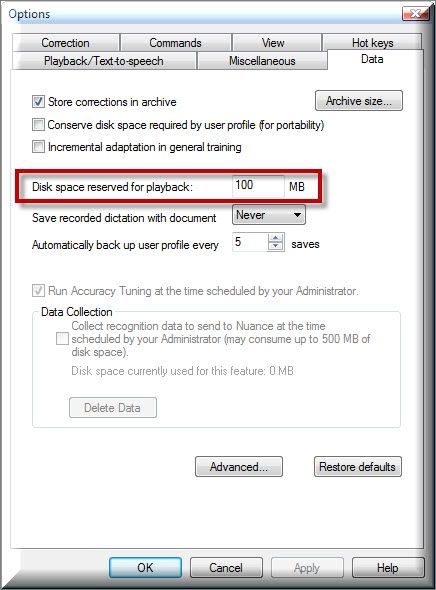 STEP 3: Change the [Disk space reserved for playback] to a sufficient amount. The default is 100MB.
STEP 4: Click [Apply], then [OK]
NOTE: Saving dictation with documents can take up a lot of your PCs disk space, typically about 1.5MB per minute of dictation. I recommend making it a habit to delete the dictation files when they are no longer needed. Dragon NaturallySpeaking saves your dictation file in the same file as the document, but with a .DRA extension.
Congratulations, you're done!
Verification Source: In-house testing