Yes, you can disable the expansion of abbreviations such asQHS toat bed time. This can be useful when dictating into some EMR's that require the code in a particular field. Below you can find the steps on disabling this feature.
Step 1 Open and Change the DMPE Formatting Settings
1. In the DragonBar, select Tools> Auto-Formatting Options as illustrated below.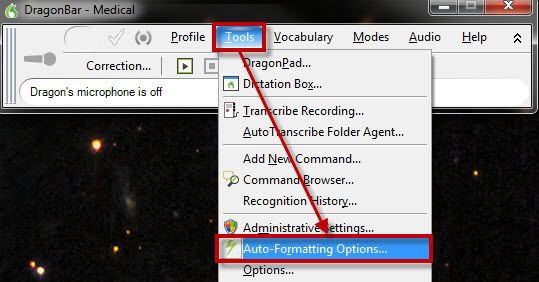 2. Select theMiscellaneous tab.
3. Uncheck theExpand dosage abbreviations option and click Apply>OK option as illustrated below.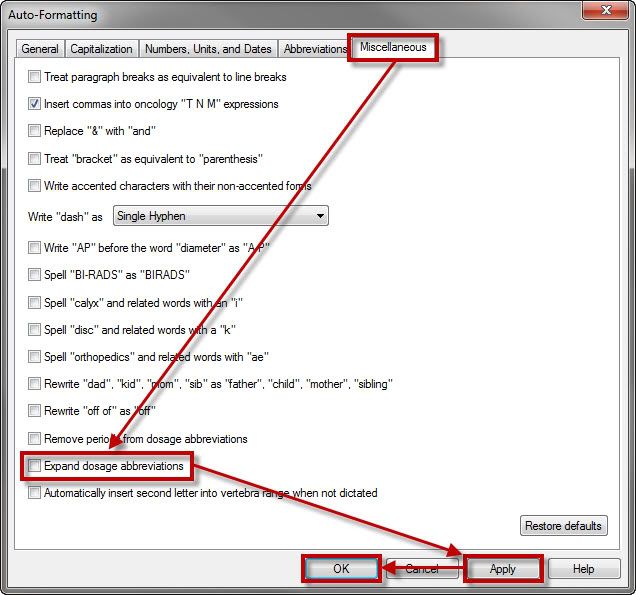 Congratulations! You are done! Now your dictations will not automatically expand dosage abbreviations. Kick the tires and give it a spin!
Verification Source: In-house testing
Test Date: 07-05-12